ThingsCon Log: OMGDPR / Join the Team / IoT Security
Greetings, friends!
Last week, we got the core teams of ThingsCon HQ and ThingsCon Amsterdam (or should we say ThingsCon BeNeLux?) on a call to see what everybody had been up to and what everyone was planning for 2018. Between Monique, Iskander, Marcel, Max, Simon, Dries (welcome on board!) and myself, we realized there was so much going on that we definitively will need to have these coordination and update calls more often.
To throw out just a few of the things that are happening/are about to happen/might happen, in no particular order:
A big ThingsCon conference in the Netherlands (quite possibly in Rotterdam, we recommend you sign up to their newsletter, too!);
4-5 ThingsCon Salons in the Netherlands including Eindhoven, Rotterdam, Berchem, and Amsterdam...;
Salons in Cologne and Berlin, Dublin and (hopefully/maybe) Los Angeles, Shenzhen, and other places;
A prototype event with more industry involvement;
We're in the process of participating in several EU funding bids;
The idea of a trustmark for IoT is about to get very real;
There might be another trip to Shenzhen;
And we've just started outlining a curriculum for designing responsible tech.
And that's just the tip of the iceberg. To that we say: 🙌🙌🙌
The breadth and depth of these activities is also why we're actively looking for one or two people from the community to get more actively involved. It could be temporary (a year or two), or long-term. The fine print is this: We can't pay anyone (we're not paid, either), but it's a fantastic group to work with, and everyone gets a lot out of it. There's more than enough to do, from coordinating roles to administrational stuff, social media, editorial, research-y things; this core community is what you make it. If you feel like this might be your thing, drop us a line (info@thingscon.com) and say hi and we can see if it's a good mutual fit?
A Responsible Tech Curriculum
In conversations we're often asked if there's a recommended curriculum or reading list of the most important things to consider/teach/know around responsible or ethical tech, especially for IoT. We didn't have something to point people to, so we figured: Let's try to figure it out together!
So we've just started an outline of a Responsible Tech Curriculum (working title) on Github. Feel free to pitch in!
ThingsCon Salon Cologne
Save the date: Simon Höher & Max Krüger just set the date for the next ThingsCon Salon Cologne for 6 April 2018. The theme is "Cities, People, Data". As a speaker, we've confirmed Aline Shakti Franze, who has an background in philosophy and applied ethics and is specialized in philosophy of technology. During her time at Utrecht Dataschool she developing DEDA, the Data Ethics Decision Aid. We'll announce a second speaker soon. Sign up here.
We're also planning a ThingsCon Salon in Berlin for early April (details TBD).
---
JOIN THE CONVERSATION
Are you on Slack? Drop us a line with your email address and we'll be happy to see you in the ThingsCon backchannel on Slack (info@thingscon.com). And as always, for any news follow us on Twitter.
---
Read/watch/listen
Let's talk about machine learning at the edge. In her newsletter, Stacey Higginbotham discusses AI at the edge (which is industry speak for on the device as opposed to in the cloud), where AI is currently predominantly happening. For example, Amazon & Google have traditionally been very cloud-focused: That's to be expected in internet companies. (It's even reflected in the thinking of Google's smart city unit, Sidewalk Labs, which designs cities to be built "from the internet up".) But there are strong arguments to be made to put AI closer to the edge: AI at the edge could have "tremendous impact on privacy and the speed of improvement in connected devices. If a machine can learn without sending data to the cloud, then that data could stay resident on the device itself, under user control." Because what doesn't have to go to the cloud doesn't have to be under anyone else's control. And for many contexts that's a very good thing indeed. (I know some smart people at Google and presumably the other big tech companies are working on that, too; different schools of thought exist within each of these organizations.) I, for one, look forward to seeing more happen at the edge.
Security Checklist for the Internet of Things (PDF). Particle published a whitepaper on best practices in designing secure IoT devices.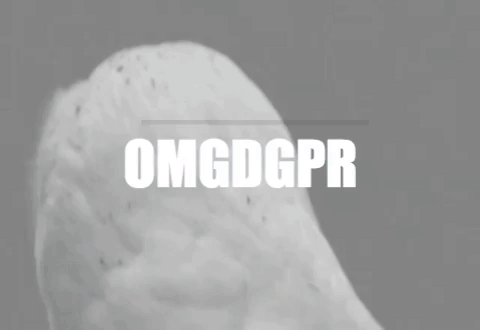 OMGDPR, a GPDR-themed event in Berlin. The brilliant and kind Mr Chris Adams might host a community-run, open space event, in Berlin in late March/early April for practitioners who build digital products or services, to learn from each other about GDPR will affect their organisation, and by extension, how they work. If it happens, we will be there for sure!
Have a fantastic week!
On behalf of the whole ThingsCon team,
Your scribe Peter
PS. Think a friend or colleague would enjoy this as a newsletter? Feel free to pass it on! 🙏